Michigan Deck Cleaning and Supreme Deck Restoration specialize in sealing, staining, cleaning, repair, refinishing, building, and maintenance of composite and wood decks, Rainbow Playsets, and fences, and all other exterior wood. We have serviced over 18,000 decks in the Bloomfield,  Ann Arbor, Novi, Rochester Hills, & Brighton Michigan areas since 1991. We are detail and quality oriented providing you the best service in the deck refinishing and building industry. We have the ability to remove most prior coatings and restore them with new and improved penetrating contractor oil based coatings (Olympic, TWP, Rymar, Cabot Australian Timber Oil, Sikkens, and Superdeck). Unlike other deck cleaners, handymen, and contractors, we don't require a deposit to book your restoration job. It's just another way we strive to provide you with peace of mind. Decks, log homes, exterior teak furniture, & wood fences are what we do best and exterior wood surfaces are all we do. We offer deck repair of simply one board to leveling the main support posts of your deck. We are a full service deck maintenance company that can handle all of your decking needs. By HAND BRUSHING all of our deck stain, exterior oil based coatings, preservatives and treatments on all the decks we stain is one reason we are Michigan's Premier deck restoration and refinishing contractor. You can also trust Supreme Deck Restoration in the cleaning and restoration of your exotic hardwood decking such as IPE, Mahogany or bamboo. Contact us for a free deck restoration or composite cleaning estimate in Southeast Michigan today. (313) 242-1000
Deck Cleaning and Restoration 
Exterior wood restoration is our specialty, it's is all we do. We never use high pressure to strip a deck; instead we properly use bio-degradable cleaners and strippers to remove failed stain and sealers to strip a deck. We only apply non-film building transparent stains that are contractor friendly. We typically use TWP stain, Sikkens Srd, and Olympic semi-transparent stain. Supreme Deck Restoration has several experienced crews that can tackle large condo complexes in under a week. All stain is brushed.
Need a new wood, composite or Trex deck?
—-We repair and build decks all year round—-
Supreme Decks building division specializes in construction of wood, Trex,  Timbertech and Fiberon composite decks. Supreme Deck is a top rated TrexPro Platinum installer. Click here for a deck building estimate from Supreme Deck Builders in Michigan. Supreme Deck is a licensed and insured Michigan deck builder. Deck replacement or "re-deck" and is becoming a popular option with many Michigan home owners. It is a less expensive option than a complete build, because we can use the understructure of your current deck. Cedar deck floors usually rot out first, thus requiring a new floor. We are a TrexPro Platinum installer in Michigan.
TREXPRO® PLATINUM deck contractor
TrexPro® Platinum is the highest level of recognition available for an independent contractor. TrexPro® Platinum deck builders are the leading TrexPros in their markets, with demonstrated ability and expertise to design and build outdoor living projects with Trex, ranging from the simple to the most complex. Look for the TrexPro Platinum icon when you're searching for an official TrexPro® deck builder.
Click TrexPro logo below to see our Trex reviews.

         One of Michigan's largest Trex installers for 2016.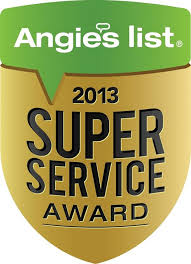 Deck Repair and leveling in Michigan
Most people think that their deck is sinking when it becomes off level.  However, in truth we find that the outer posts typically rise or heave from the frost or deep freeze from Michigan winters.  Once the post pushes out of the ground it needs to be cut down.  There are a few ways to do this or replace the post.
Above are some examples of the decks we see on a daily basis. Improper drainage, posts deep enough below the frost line, poor clay soil, etc. We are a licensed and insured deck company that levels decks that have risen or sunk from Michigan winters.  This is becoming very common from houses that have poor drainage issues.  We can replace posts that support the deck or use the existing ones.  It is hard to find contractors for deck leveling, since all of them want to build a new deck for you. Don't let your exterior wooden deck in Michigan go unprotected. Metro Ann Arbor, Rochester Hills, Troy, and Brighton Michigan (MI) weather can be harsh on your wood deck, log home and fence. Your exterior Cedar, Pressure Treated, and exotic hardwood deck is a large investment and favorite gathering place for your family and friends. In order to keep your deck restored, safe, and clean, you need to make sure it's properly sealed & maintained. Count on a professional deck contracting company like Supreme Deck Restoration to insure that your Michigan exterior wood deck, composite Trex deck, log home, teak furniture, Rainbow Play set, and fence is protected for years to come.
Deck cleaning, maintenance and sealing in Michigan
Restoring wood decks with simply a pressure washer alone is damaging to your wood deck.  However, the use of proper deck cleaners, strippers and wood brighteners  will get you professional results and is the correct way to restore a deck. Cleaning decks is a 3 or 4 step process.  First, the proper cleaning agent or stipper needs to be applied to the deck. Then it needs to stay wet and scrubbed to work into the wood.  After the chemicals soften the stain then it is time to pressure wash the deck.  Proper psi and distance must be used or it is very possible to damage the wood.  Precaution must be taken on plants and vegetation around the deck.  This process can be repeated several times. Sanding should be done once the deck is dry and before the brightener is used. Once desired results are obtained, it is time to apply the wood brightener to restore the deck back to original color.   Now it is time to stain or seal the deck using professional oil based sealers, In Michigan we recommend TWP, Olympic stains.  Oil-based coatings are used for wood decks because they penetrate the wood and straighten the fibers, they are easy to remove, and easier to apply over waterborne coatings. Do not use Behr from Home Depot, it is the hardest finish to remove and the most costly to remove.
Composite deck & Trex deck cleaning or restoration in Michigan.
Even composite and Trex decks need to be cleaned on a yearly basis to keep the warranties.  We use the recommended composite cleaners for your particular type of deck.  If your deck has been neglected for years and has mold, dirt and other build-up, maybe its time?  Remember, that composite decks are low maintenance and that they still need to be cleaned, just not sealed if they are wrapped. Make sure you hire a composite certified contractor to install your deck.  The picture on the above right was installed by a handyman who did not build the deck to code.  If composite decks are not installed using certified or recommended fasteners they typically fail and can not be repaired.  Most newer capped composite decks have a 25 year stain and fade warranty. The decks above are all generation 1 composite and are non-capped, very susceptible to mold.  We have had success with Messmer's composite deck finish for non-capped composite decks.
Stop hiring painters and non-experienced handymen restore your deck and let our 24 years of our deck maintenance expertise restore your backyard investment.  We use top rated sealers like TWP, Sikkens and Olympic to seal your deck.  In the off season (after August 1st) we are able to serve parts of Toledo, Ohio if pictures are emailed.

Click on image to purchase stain from our online store. We are an official TWP & Sikkens online dealer.  We are one of the largest stocking dealers of Sikkens and Twp coatings.  We are located just outside Metro Detroit, Michigan.
Save